It's official. I have posted my first post on my event planning blog!
I feel like we need to celebrate!
I am excited for what the future holds as far as my career goes. I know that it will benefit my family, as I am a stay at home mommy of almost 1 year old twin girls. Event planning has always been a dream of mine and I am thrilled at the support of my husband, friends and family as I begin to take on this endeavour.
Over time, I will begin to post some past events that I have done. I know that this is only the beginning of great things!
I will close this blog with a quick celebration dessert.
Blue Berry Dump Cake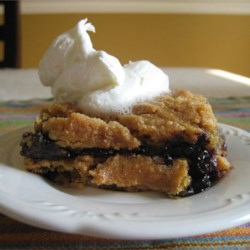 One package Betty Crocker Yellow Cake Mix

4 cups of fresh blueberries
1/3rd cup of sugar
1/2 cup salted, melted butter
1 tsp ground cinnamon
Directions:
Preheat your oven to 350F

Mix the blueberries, sugar and cinnamon in the bottom of a 9x13in Pyrex.

Cover the berry mixture with the dry cake mix.

Pour the melted butter over the cake mix.

Bake for 30 to 45 minutes.
Serve hot or cold with vanilla ice cream!
Please leave a comment with your own party ideas, recipes, events or questions.
Melissa Galloway
MG Events